MOLINER Y TECKENBURG & MENGOTTI
With more that 23 years of experience, "Bufete Jurídico" specialises in Family Law & Inheritance and Real Estate & State Planning. We offer consulting, personalized assistance and defence in judicial procedures.
Due to their dynamic approach, Bufete Jurídico is able to anticipate and avoid a significant part of the client's problems. We advise you legally on the issues you raise, explaining clearly all the details and consequences of your particular case. We have complete mobility to assist you, accompany you and / or represent you for your affairs in Spain in notaries, civil services, court, during negotiations and at any time requested. Furthermore, if litigation is unavoidable, we are ready to assist you even in the most complex disputes.
In addition to our professional activities, we value social responsibility, and we are proud to support SYAS (Supplies and Solidarity Foods) founded in 2012 and ECO-VIDA, which are dedicated in an altruistic way to help people at risk of social exclusion in the province of Alicante.
PRACTICE AREAS
Family Law
Spouses' Separate Property
Divorces / separations
Wills / successions
Transmission of properties and town planning
Abusive clauses in mortgages / "clausulas suelo"

Commercial Law
NIE
Residence certificates
Contracts and negotiations
Trials

[View more...]
TEAM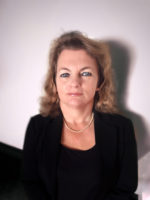 A. Carlota Moliner y Teckenburg
Born in an international setting, the attorney A. Carlota Moliner y Teckenburg graduated Law School in Madrid, and speaks English, French, German and Spanish. Graduated from "Master of Legal Practice and Procedure" of the Financial Studies Center of Madrid, to undergo efficiently and effectively all kinds of trials. With 23 years of experience in the extra-judicial and judicial sector, she has specialized in meeting the needs of expatriates' in the province of Alicante, taking care of a wide range of issues from property law, inheritances, family law, administrative matters and tax.
Miguel Arturo Mengotti
Swiss of origin from the Grisons Canton and plurilingual (Spanish, French, Italian and English), Miguel Arturo Mengotti is a collaborator and Spanish legal advisor since 1993, with a vocation to business. Specialist in real estate investments, import and export, commodities and financial matters, he negotiates and advises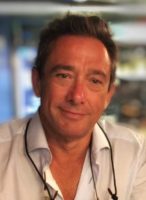 Ana Karín Mengotti
International individual, of Swiss, German and Spanish origin, Ana Karín Mengotti has graduated from Law School in IE University with a focus in Transnational Law. Trilingual in Spanish, French and English, with knowledge of German and Italian, she assists Bufete Jurídico in all its areas.