Moliner Teckenburg & Mengotti Abogados, previously called "Bufete Jurídico" specialises in Family Law & Inheritance and Real Estate & State Planning. We offer consulting, personalized assistance and defence in judicial procedures.
Due to a dynamic approach, Moliner Teckenburg & Mengotti is able to anticipate and avoid a significant part of the client's problems. We advise you legally on the issues you raise, explaining clearly all the details and consequences of your particular case. We have complete mobility to assist you, accompany you and / or represent you for your affairs in Spain in notaries, civil services, court, during negotiations and at any time requested. Furthermore, if litigation is unavoidable, we are ready to assist you even in the most complex disputes.
In addition to our professional activities, we value social responsibility, and we are proud to support SYAS (Supplies and Solidarity Foods) founded in 2012 and ECO-VIDA, which are dedicated in an altruistic way to help people at risk of social exclusion in the province of Alicante.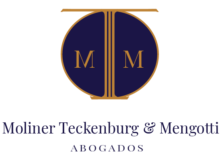 Spanish lawyer.

We have full mobility throughout the province of Alicante:
Alicante | Altea | Benidorm | Calpe | Denia | Elche | Rojales | Torrevieja | Villajoyosa